Understanding Personal Injury Claims in Light of Defective Vehicle Accidents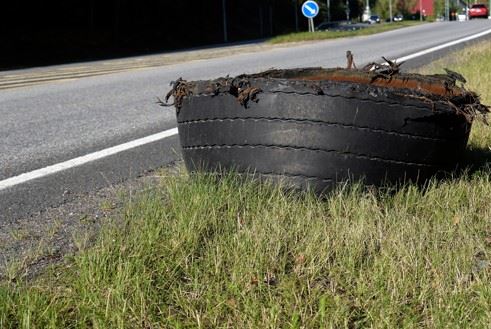 Auto parts recall are regular occurrences. Virtually every few days or weeks, we are alerted to a defective automobile part that could cause collisions or seriously injure drivers and passengers.
When something goes wrong with a vehicle part, the result can be catastrophic. Whether it's faulty brakes, airbag issues, rollover defects or something in the vehicle's engine, consumers must face the possibility that the vehicle they're driving has a defective part and is dangerous. In this post we address some of the details surrounding vehicle malfunction accidents.
What Are Some Vehicle Conditions That Can Cause a Crash?
Personal injury claims as a result of a defective automobile are often extremely complex. There are two types of defective vehicle claims:
Manufacturer defective vehicles or parts: These cases may be the result of some type of manufacturing error where the car, truck or SUV was made or where the vehicle's parts were made. These defects may also occur during the vehicle shipping process or at the dealership before the vehicle is sold.
Design defects involve properly manufactured vehicles that have an "unreasonably dangerous design" that can lead to collisions or cause injuries to be more severe than they otherwise would have been. Cars with design defects may be on the road for many years before the dangerous issue even presents itself. In some cases when such a defect is discovered, the manufacturer may announce a recall. When that happens, consumers will be urged to take their vehicle to the dealership and have it fixed at the manufacturer's expense.
Are Car Manufacturers Liable for Accidents?
A number of different parties may be held liable for injuries or deaths caused by defective auto claims. Your legal team will have to identify what's called the "Chain of Distribution" and will have to decide which party or parties are legally responsible for any damages incurred by the plaintiff.
Any or all of the following parties may be liable in an automobile product liability claim:
Manufacturer: With most automobile manufacturers, you're dealing with huge companies. This may mean the manufacturer will have more money available to compensate injured parties, but it also means they have more money for high-priced attorneys to defend their case.
Parts Manufacturer: When a specific part such as a tire, a battery or an airbag is faulty, the responsible party may be a parts manufacturer in addition to the manufacturer of the vehicle. Unless you bought the defective part separately from the automobile, you may be able to recover compensation from both manufacturers.
Car Dealership: Whoever sold you the defective vehicle may be held liable depending on the circumstances, including whether the dealership knew or should have known of the defect and failed to disclose it. Even used car dealers may be held liable for defective auto product liability claims in some circumstances.
Auto Parts Supplier: Whoever sold you the defective part may be held liable.
Shipping Company: Any company that had anything to do with the acquisition of the vehicle, including a middleman or shipping company, may be named in your personal injury claim.
Punitive Damages and Cost-Benefit Analysis
Punitive damages—the amount of money a plaintiff receives in addition to damages for his injuries—can be quite high. In some defective auto cases where there is evidence that the manufacturer knew or should have known of the defect and the risk to occupants, punitive damages may be appropriate. Punitive damages, just like the name indicates, are meant to punish the defendants and serve as a deterrent to others.
Punitive damages in auto defect cases may also be awarded to add to the manufacturer's potential costs if the company decides to not fix a design defect. Manufacturers will perform a cost-benefit analysis before deciding whether or not to fix a design defect.
If you were injured in a motor vehicle as a result of a design or manufacturing defect, please call (806) 304-0447 to speak to the attorneys at Wood Law Firm LLP today.